A fun springtime outfit. Obviously, as winter flickers and fades, wear lots of layers to get the most use out of your warm weather clothing.
Perfectly Professional Pleated Top in Yellow, Lulu's.com
, $26.
Dojo Short in Caribbean, 7 for all Mankind,
$167. The perfect length.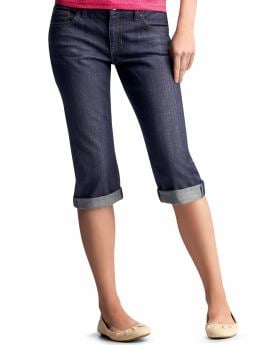 Or, these
Cropped roll-cuff jeans, Gap
, $49.50.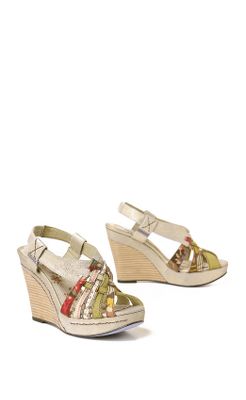 Fallen Feather Platforms, anthropologie.com
, $98. Click the link to really see how cute these are.
For a similar look,
Floral Print Slingback Wedge in Turquoise, ebay.com, seller: Cutesy Shoes
, $17 (Buy it now price.) This seller has thousands of trendy, super-low-priced shoes.
Now all I need is a lunch date! So, where would
you
wear this outfit?