Another trend this year is big, bold, graphic prints. Pair your loud print with a quieter neutral. Here are some ways to wear this exciting look.
Charlotte Ronson Confetti Top, Urban Outfitters
, $172. My favorite!
Short Sleeve Flutter, Must be Mandee
, $20. A similar idea for $150 less...always good...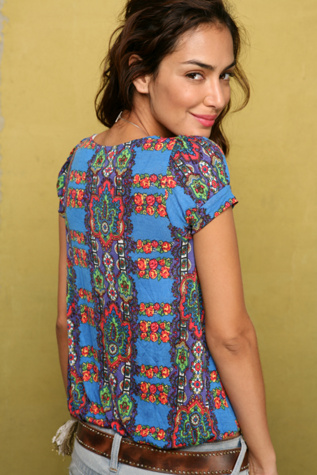 Salsa Blouson Printed Top in blue, Free People
, $68. SO pretty.
Penelope Skirt in Bonanza, Skirt Spot
, $46. This one's not too wild and crazy, but the print is beautiful.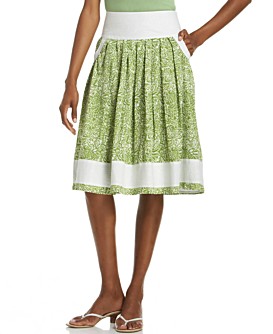 Style&co Printed Skirt with pockets, Macy*s
, $49. I think the white accents keep this from being just another skirt...